Haven View Escrow
An Independent Escrow Company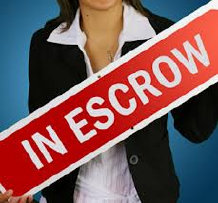 Haven View Escrow was formed in early 2003 as a full service independent escrow company. Our primary goal is to focus on the goals of all parties in a transaction and make sure all needs are met. Experience matters when it comes to handling escrow transactions and Haven View Escrow strives for the highest standards. At Haven View Escrow, we only employ the most experienced Escrow Officers and each of our Escrow Officers make customer service their priorty. Licensed by the Department of Business Oversight our employees must complete background checks by the Department of Justice and be approved by the Department of Business Oversight before becoming an employee of our office.
I've used many different escrow companies in the past, but Haven View is my favorite escrow to work with. The whole team is very responsive, super quick to get documents prepared, and incredibly knowledgeable on all aspects of real estate. A special thank you to Windy as she has always been professional and at the top of her game! I love using Haven View, you'll want to use their services for your next property.
Drew N.

We sold our house this spring and our realtor Greg Shipp chose Haven View Escrow to handle our escrow. Our escrow officer was Mary Gilreath. Mary was a pleasure to work with. She made the process easy and promptly returned calls. Selling your house can be pretty stressful, so it's helpful to have someone like Mary to keep on top of things.
Jim M.